A couple of weeks ago I was looking for some pretty jewels for brides to wear on their special day and I was very lucky to be contacted by
The Earring Boutique
. In fact, very lucky indeed! And why? Because their jewellery is to die for!
Not only do they have stunning bridal jewellery in their new 2012
Belle Epoque
collection, but they also have jaw-dropping jewels in their Spring/Summer 2012 collections -
Antibes
,
Lumiere
and
Zanzibar
. In fact, the whole bloomin' website is an abundance of I-want-to-wear-them-right-now earrings, necklaces and bracelets.
Belle Epoque
This romantic collection combines vintage style with contemporary profiles. Draped tassels, perfect symmetry and baguette-encrusted designs create coveted pieces for instant style.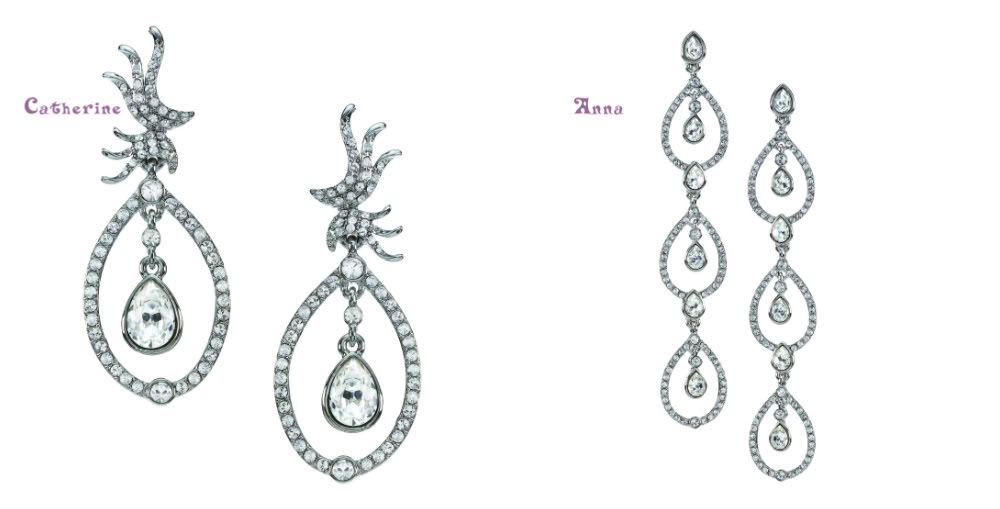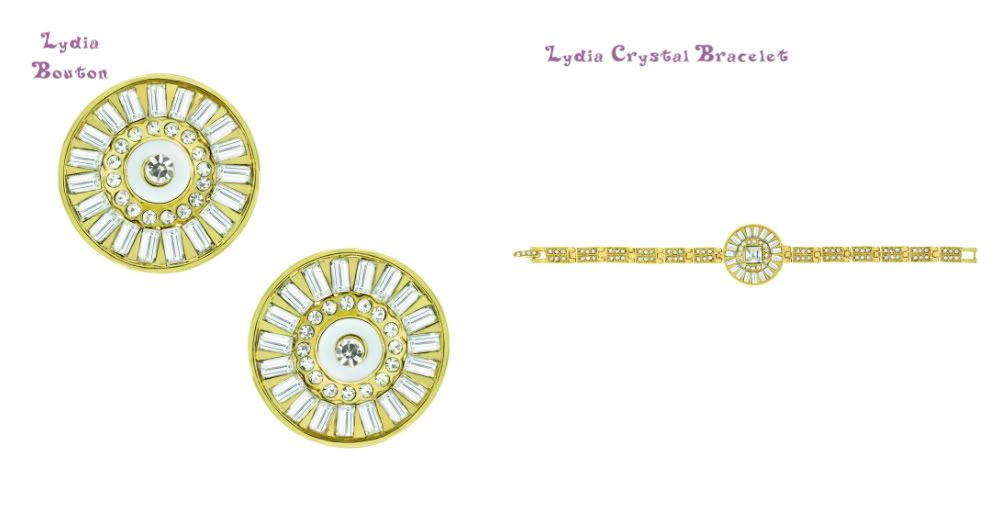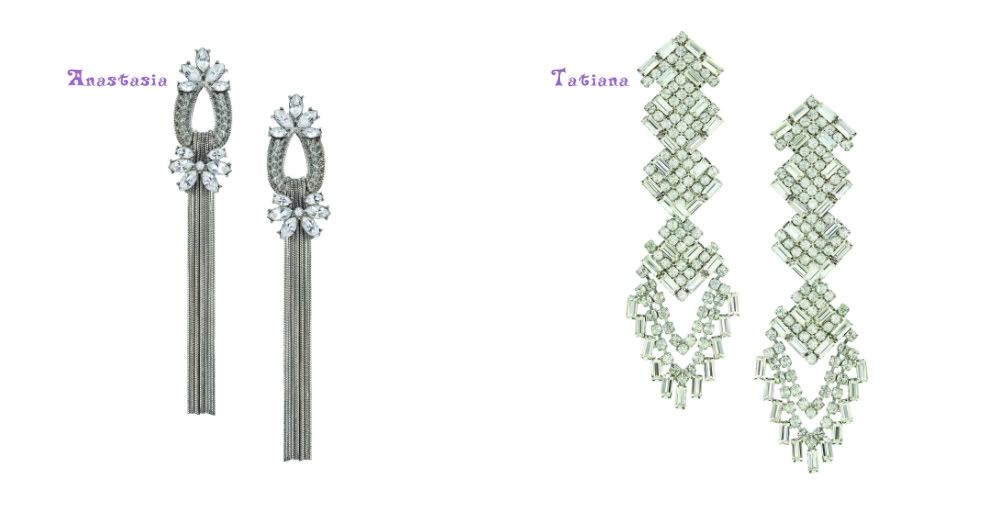 There's even more gorgeous jewellery in the Bridal collection at The Earring Boutique - seriously, go and take a look and be amazed at the gorgeous sparkles they have to offer.
Antibes
Statement designs with a contemporary nautical feel, this collection contrasts burnished gold and gunmetal to create a luxe finish. Mixed with metallic shades of Swarovski elements, these beautiful pieces have a sophisticated colour palette.
I am in LOVE with this striking cocktail ring and tough gold spike earrings. These are right-up-my-street!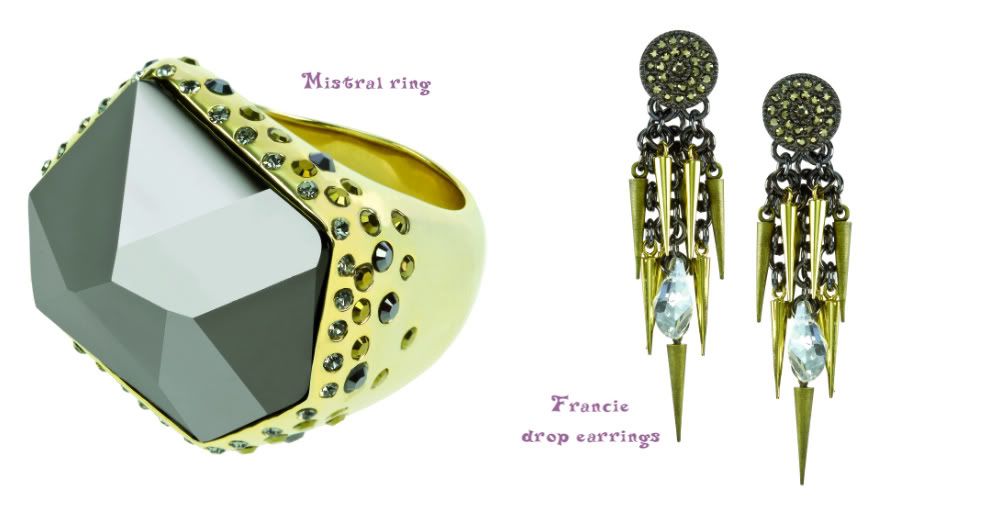 Add the Juliette or Jessie earrings to your outfit for an extra dash of coolness.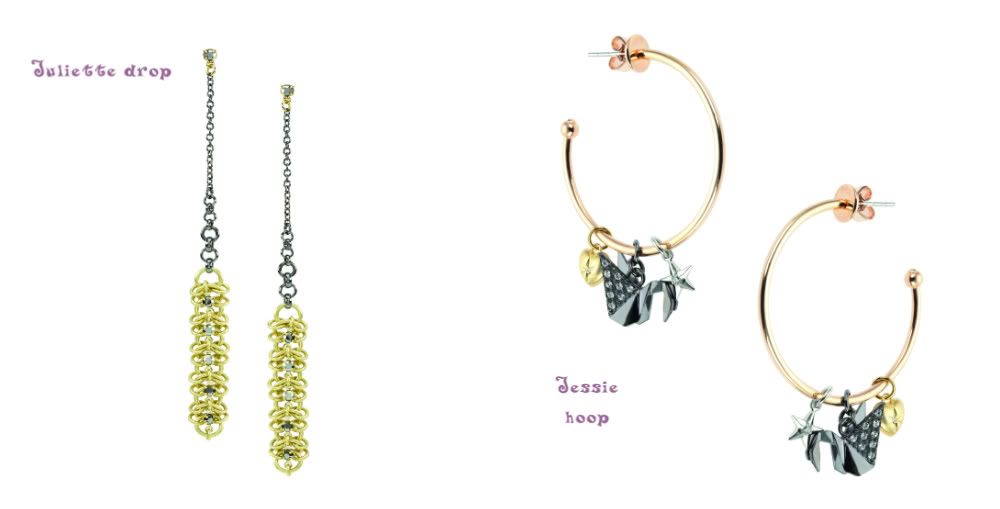 Lumiere
Defined by angular Swarovski elements, this iridescent range contrasts organic profiles with stones and studs creating effortless, wearable pieces. A showcase of staple designs that capture the light beautifully, this collection also offers a fresh take on the friendship bracelet. If anyone wants to buy me the Della bracelet I will be your friend forever!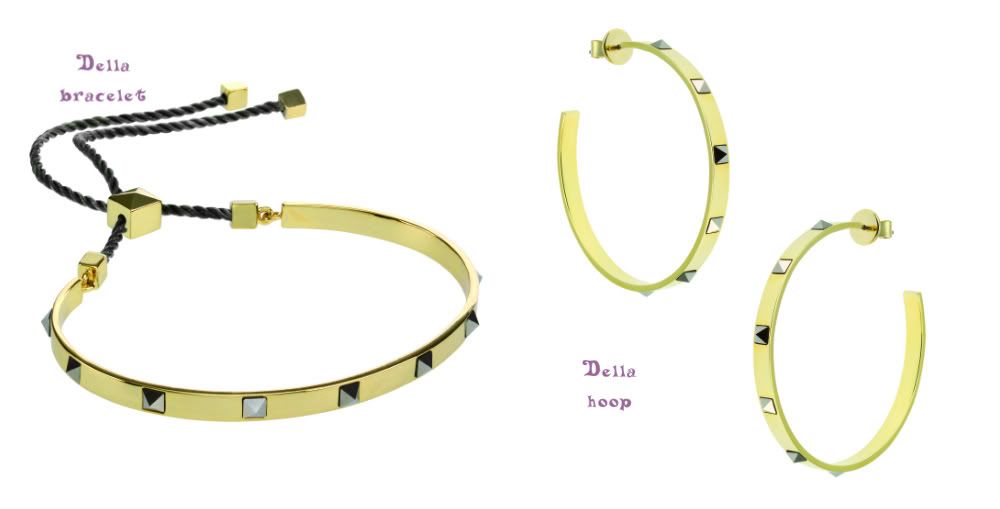 Zanzibar
Dazzling jewel colours set in a rich metallic plate, these bold designs capture the essence of the Spice Island and showcase vibrant shades of Swarvoski elements. Featuring delicate lattice work and engraved detail this collection provides go to accessories for holiday glamour.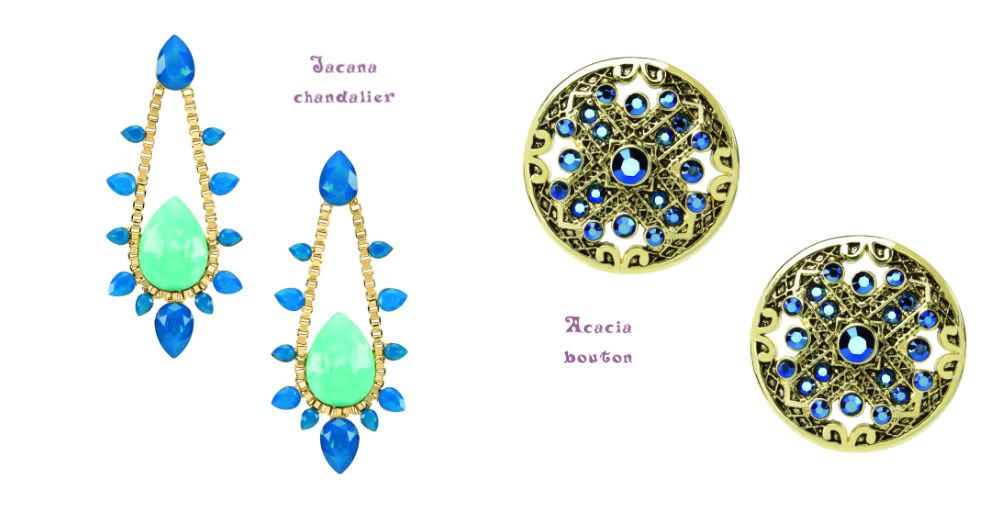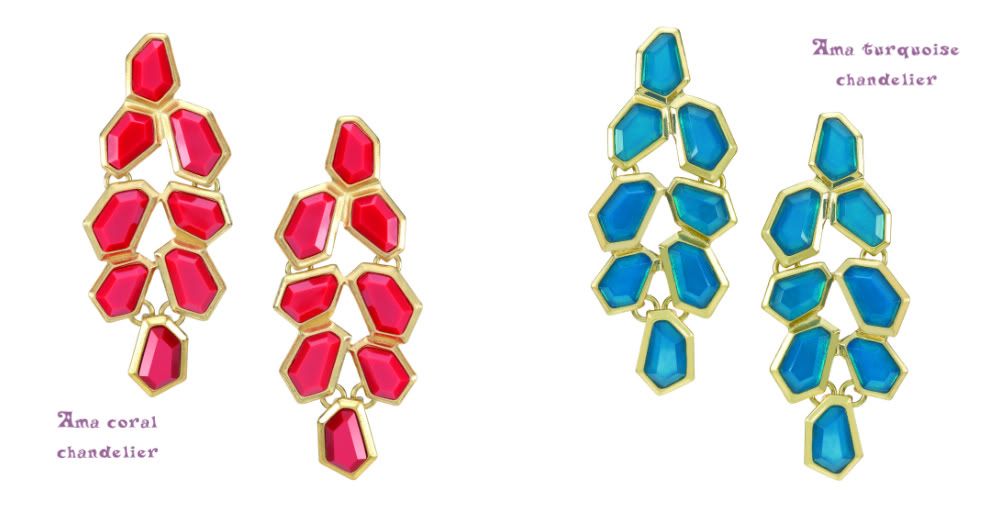 So which ones do you want need?
If you are anything like me you will LOVE ALL OF THEM!
Teresa xx
All images are copyright protected