The fastest way to update your interior is to add some interest to your rooms - whether this is with wallpaper, a piece of art or something out of the ordinary to catch your attention.
With this in mind, we chose some of our favourite items from
Shop On Your Doorstep.
Chesterfield Wallpaper
The 'Chesterfield Button Back' wallpaper is the ultimate in visual comfort. This strikingly iconic wallpaper inspired by the classic deep buttoned Chesterfield sofa gives the look of soft, leather padded walls.
It creates a seriously luxurious feeling and is strangely reminiscent of gentlemen's clubs, boudoirs and mental institutions! Perfect for feature walls or a whole room. It is printed on to finest quality 300gram fabric backed textured paper.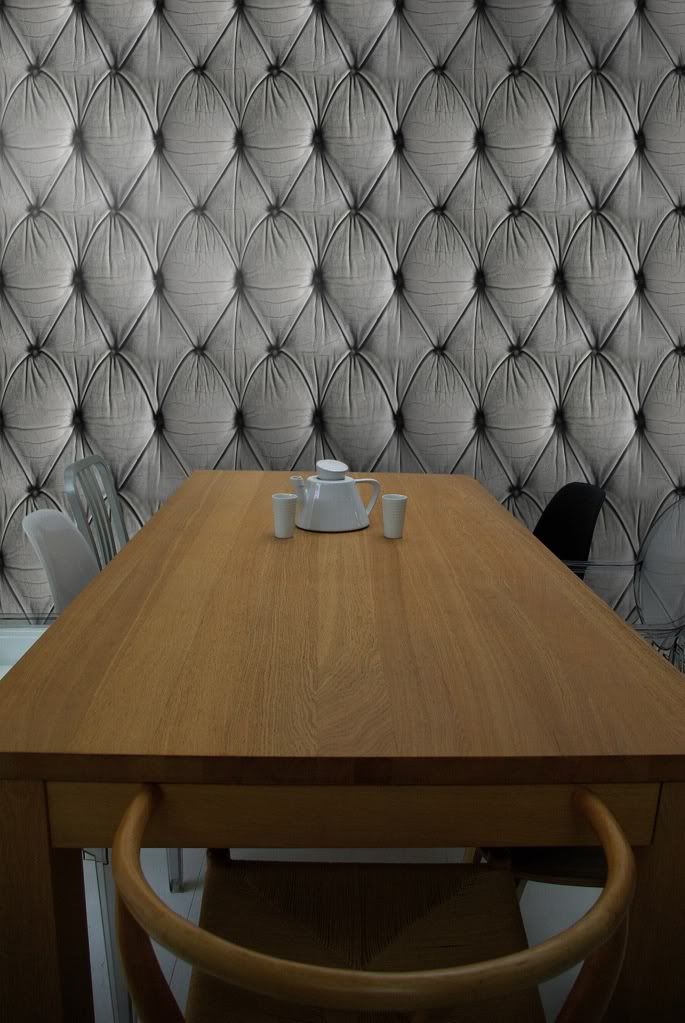 Handmade 50s Housewives Wallpaper
Put a smile on your face with the cheeky '50s housewives wallpaper, inspired by the glorious days of seamed stockings and suspenders.

This design has options! Choose Full Scale for a very large design with maximum impact, or Half Scale if you have limited space and prefer a smaller repeat.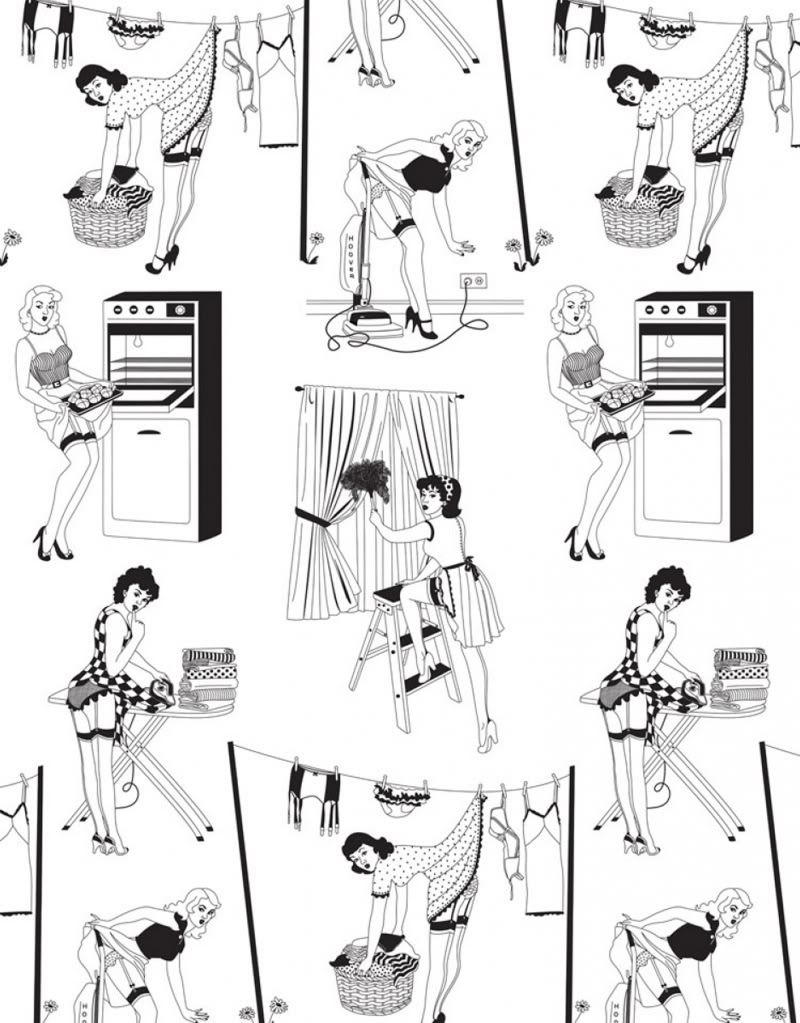 Vintage Bookshelf Wallpaper
We love this! The perfect way to add some interest to a room by giving it a library effect.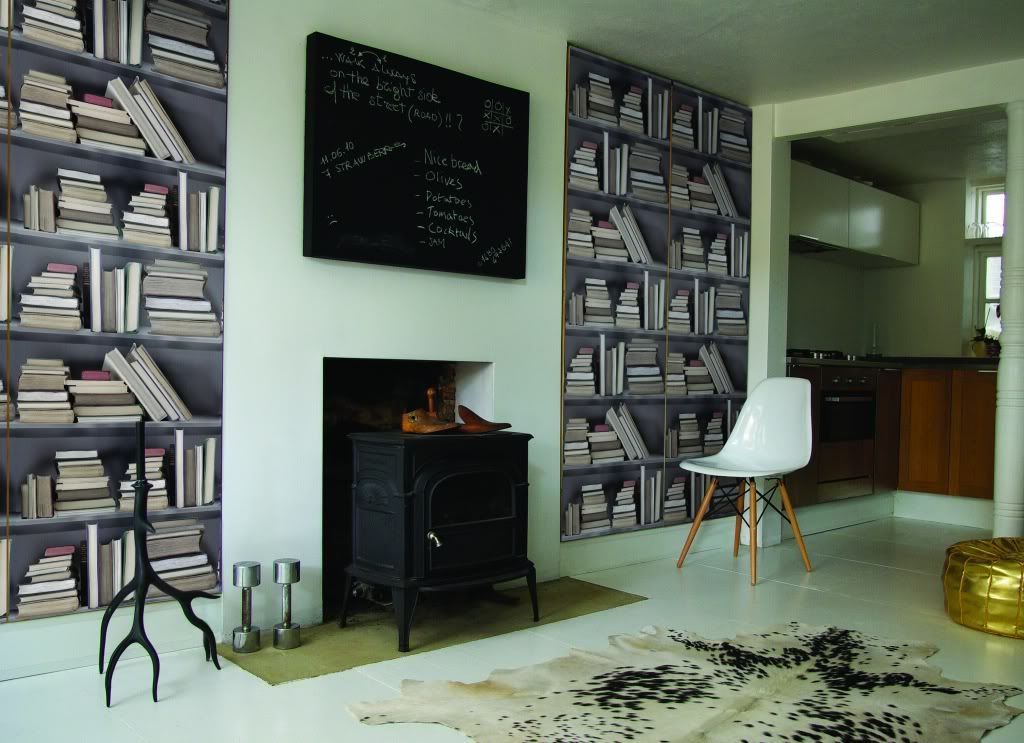 Hand Made Shadow Wallpaper
Such a clever idea - every child loves hand puppet shadows - and now they can have them when it's daytime, too! Using a lovely soft green ink for the background and hand screen printing the animal shapes in a darker green.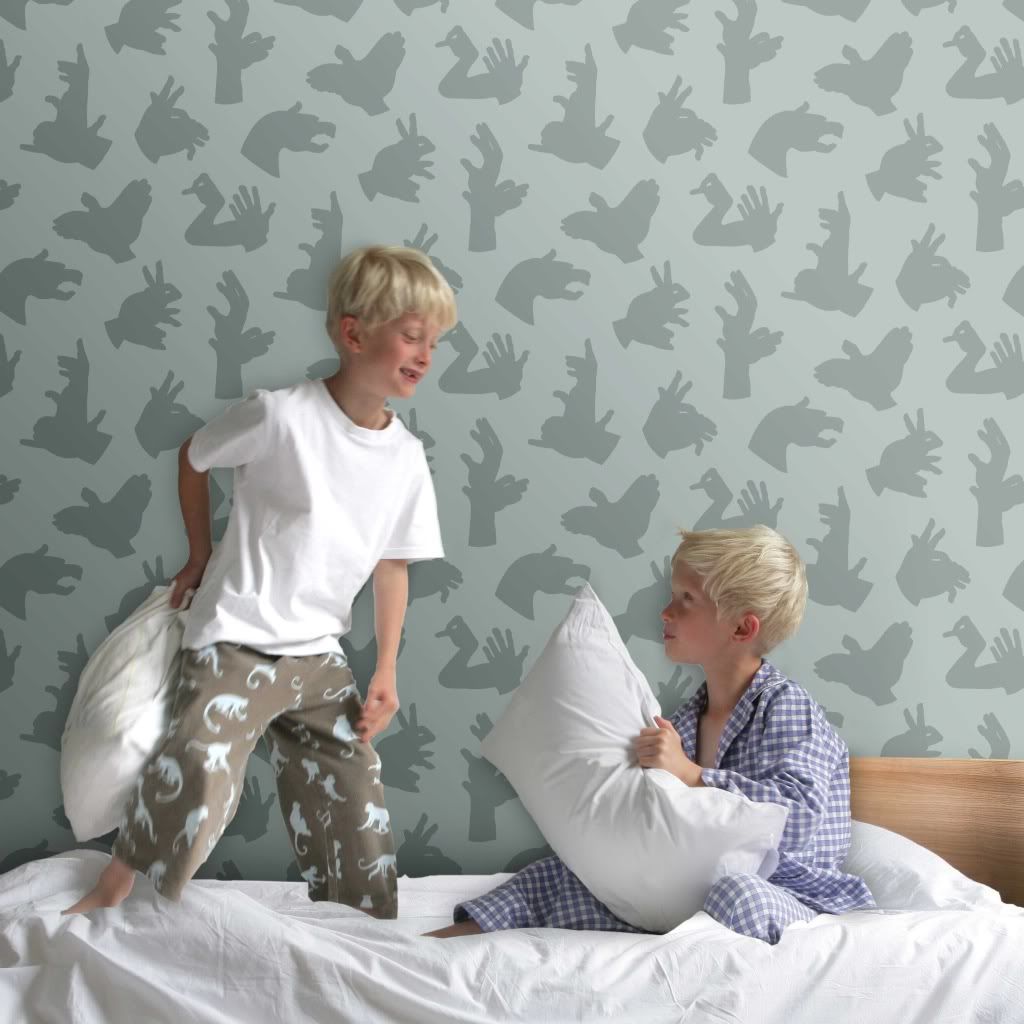 White Bookshelf Wallpaper
We love this white bookcase wallpaper - the design is simply perfect to brighten up any dark area in your home.
Cast Iron Lace Wallpaper
The White 'Cast Metal Gate' wallpaper is inspired by decorative metalwork and architectural details, it gives the look of exquisitely ornate metal fretwork on the wall. Almost like giant panels of three dimensional lace. It can be used to create a light romantic feeling and is strangely reminiscent of weddings, tea rooms and conservatories! Perfect for feature walls or a whole room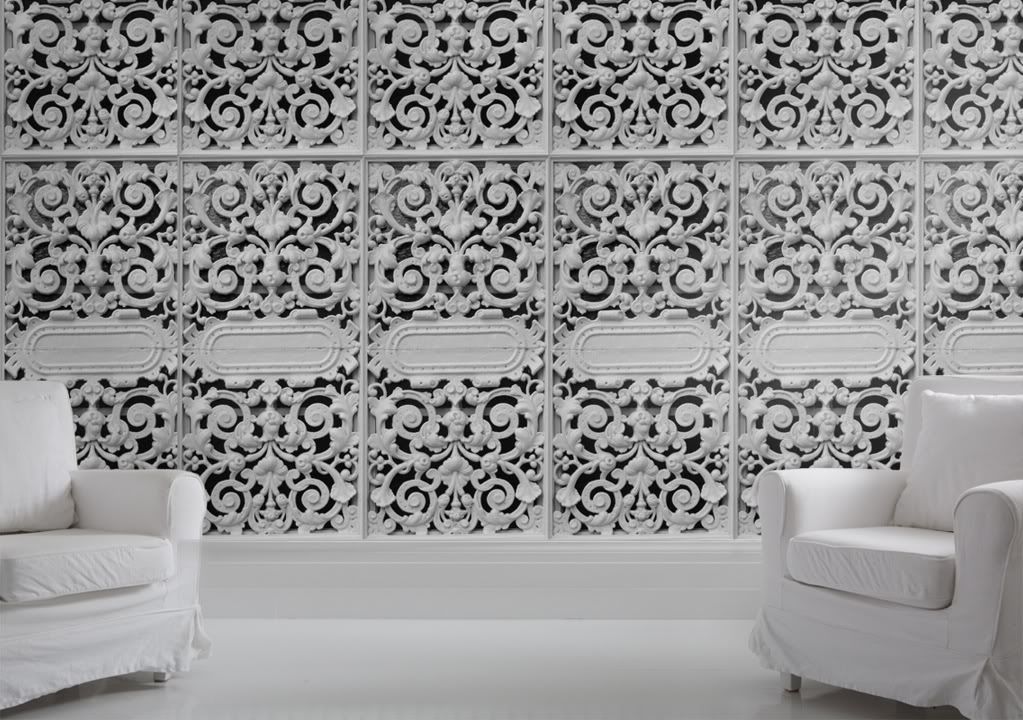 Audrey Hepburn I Believe Canvas Art
I believe in manicures. I believe in overdressing. I believe in primping at leisure and wearing lipstick. I believe that laughing is the best calorie burner. I believe in kissing; kissing a lot. I believe in being strong when everything else seems to be going wrong. I believe happy girls are the prettiest girls. I believe that tomorrow is another day, and I believe in miracles.

The words and the iconic image of Audrey Hepburn are combined together to form the icon's face. This print is part of the Limited Collection - only 250 prints of this image will be produced. Each print is supplied together with a numbered and signed Certificate of Authenticity.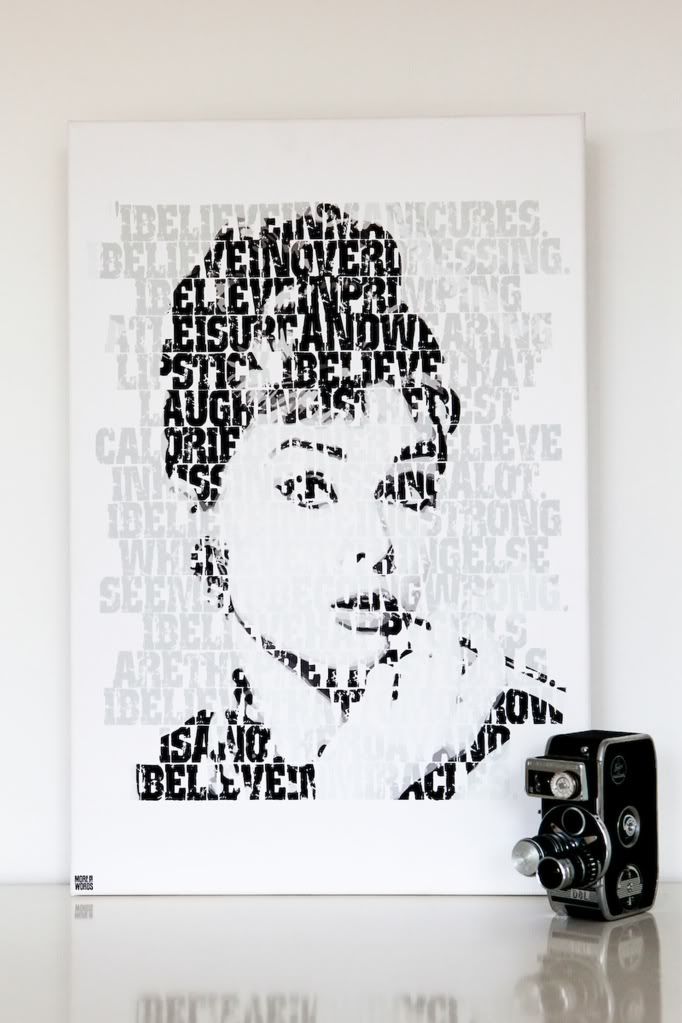 Royal Mail Stamp Rug - 1p - Purple
The machin (named after its creator, Arnold Machin) stamp has been a continuous source of inspiration behind this iconic range of digitally printed 100% cotton upholstery velvet interior accessories. Truly unique, colourful, historical and patriotic products. The machin series of postage stamps is the main definitive stamp series in the United Kingdom, used since 1967. They consist simply of a sculptured profile of the Queen and a denomination. The stamp sizes on all the textile products are to scale of the original stamp. This classical collection is neither 'in nor out of fashion' - instead, it has the power to be always (we hope). Material 100% pure new wool, lovingly hand-woven in Kathmandu by skilled artisans.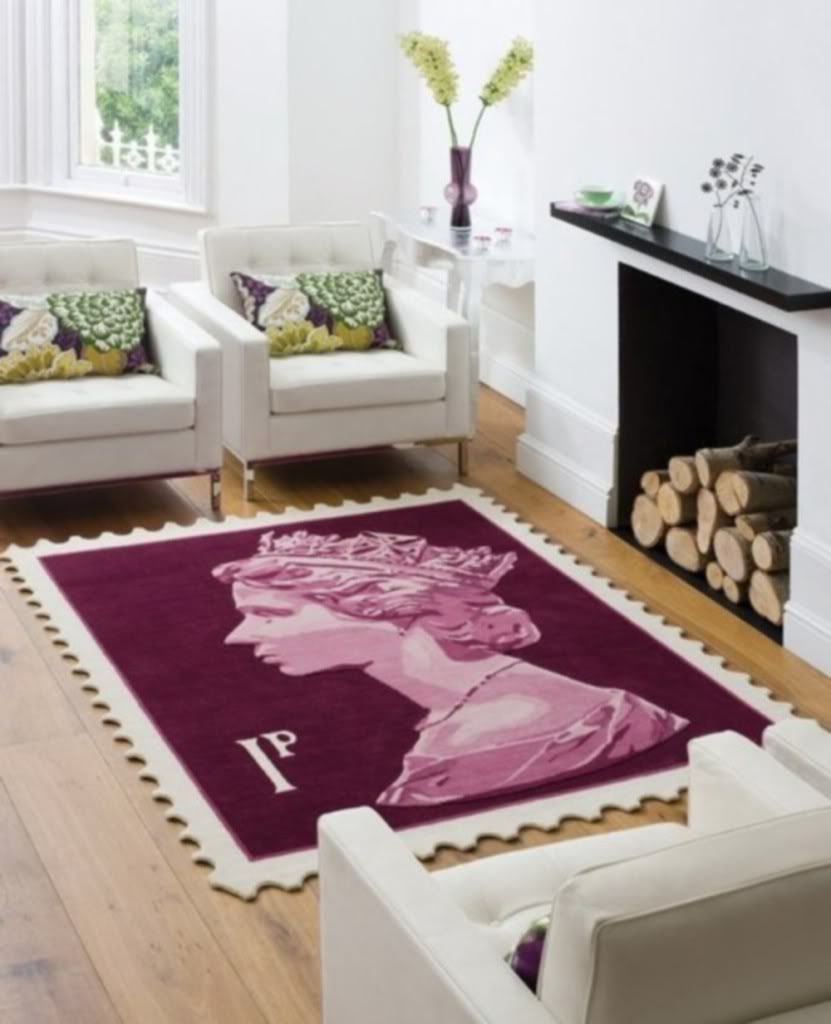 Hollywood Home Bar Unit
The White Hollywood Bar Unit is a luxurious bar unit and will make a perfect addition to your home or bar. This bar has mirrored side panels and a frosted glass top with a front light under the counter.
Sandcastle Ceramic Storage Bowl
Remember your trip to the seaside with these stylist pots. Sandy toes and sunshine, excitement and smiles, donkey rides and flip flops, arm bands and rock pooling, Punch and Judy, Mr Whippy, Flake 99s, windbreaks and deckchairs, buckets and spades, digging big holes and building magnificent sandcastles.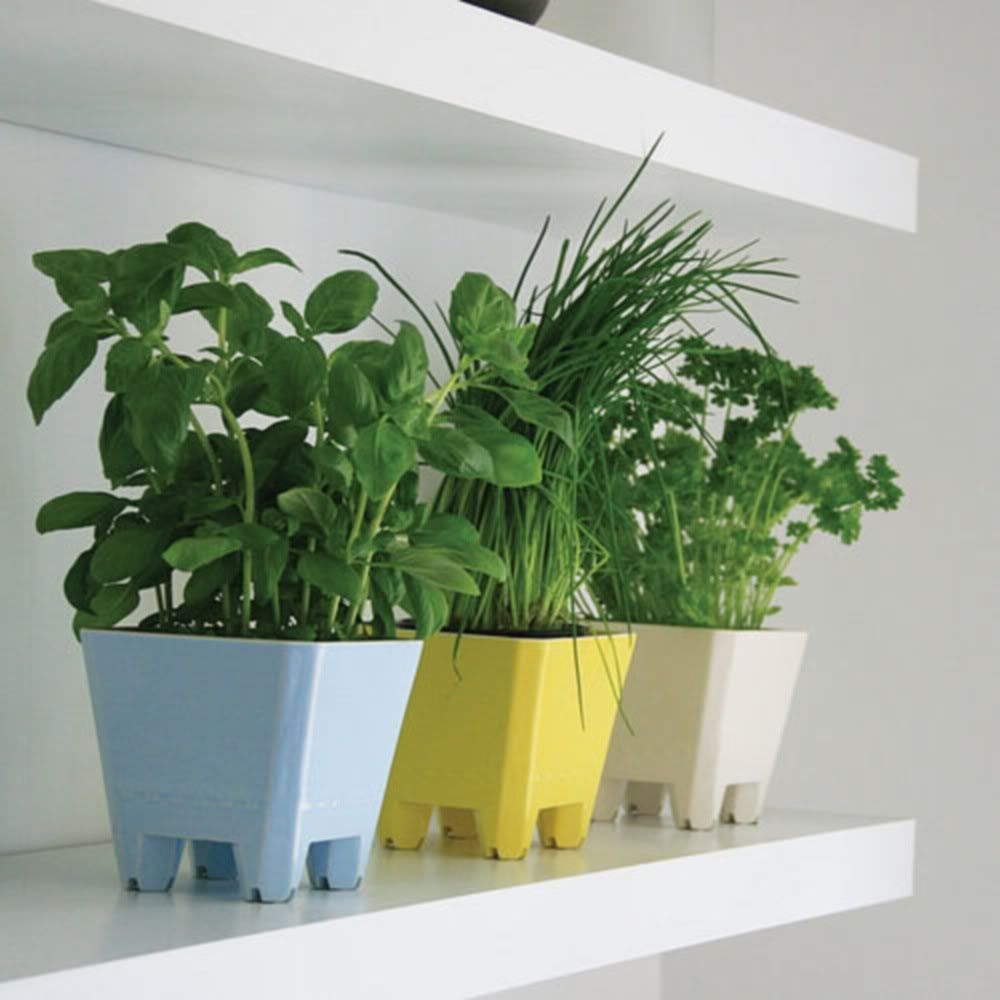 Shop On Your Doorstep
is based at the seaside in Broadstairs, Kent. They offer a wide selection of items - some are sourced from local independent stores, and others are from further afield, including many young UK designers. All of the items on their website are hand chosen as items they would have in their own home. They seek unusual, well made items for their customers - and work with a wide range of designers.
Here at I Am Into This we are giving Shop On Your Doorstep a big thumbs up! We are head over heels in love with the stunning wallpapers. There are more designs to choose from, so go and take a look.
Teresa x