Happy Friday! This week seemed to flash by in a nanosecond but who cares, it's the weekend! And we all know what that means - shopping!
I have got a lot of lovely clothes for you today, amongst there being quite a few coats and jackets. You will be spoiled for choice. Black is everywhere and I have got a lot of it to share with you - leather, embellished and studded - the high street has got it. Embrace the darkness.
Make sure you take a look at the items from H&M, they are on fire this week. They're certainly giving the other high street stores a run for their money, there's a stunning patterned jumper, skirt and chain necklace all less than £20 each.
If you find any great bargains on the high street then let me know!
Teresa x
It's all very black, grey or beige at Zara this week which is perfect knowing each item will go with everything you already own.
This week Topshop have added more to their Unique range, make sure you pop over and take a look. I am in love with the colour roll blouse and the army shirt dress. With the right accessories the shirt dress will look sensational for a day time look.
There's one shop which will be getting inundated with purchases this week - Mango, as they launch the new collection modelled by Kate Moss. The blue blazer, I want!
Again everything is saying to me BLACK IS BACK on our High Streets. Mix it up with a patterned print or a studded/jewelled embellishment and you will be bang-on trend!
I'm definitely feeling the military vibe at the moment and Urban Outfitters have got the khaki style nailed. The vintage surplus shirt is by far the best buy on the high street.
Brighten up your black outfits with this emerald green cardigan or accessorise with the khaki zip around clutch.
Falling back in love with this shop because they have got some belters in store at the moment. A lot of zips adorning this week's favourite picks.
If you are looking for a party frock then look no further. This beautiful dress will flatter every figure and you will feel a million dollars.
Every wardrobe needs the ever faithful biker jacket and with this absolute bargain you can afford to buy a load more too. Jazz it up with the patterned jumper below!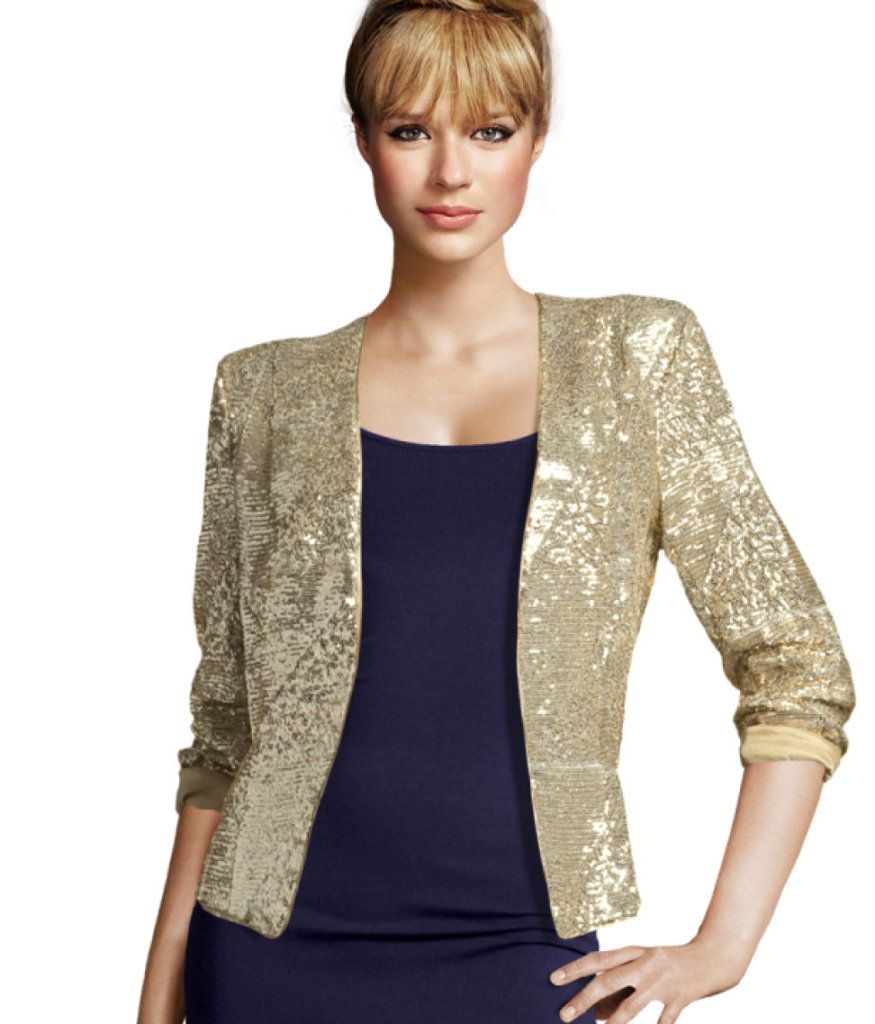 Gold sequinned jacket, £34.99