HURRAY! We have our Friday! Excuse the excitement, but I think we're all in need of a good cheering up given this grey and miserable weather, right?
Anyway, I want you all to use this weekend as an excuse to go and treat yourselves to something pretty. You know, just because you can - oh, and because you deserve it too. Go forth and splurge! Hopefully this high street hitlist should help guide you…..
Teresa xx
Zara
As always, I want to buy up pretty much the entire Zara store. I wish they would stop making such fantastic clothes because I do not have a bank balance which will allow for my shopping needs. The combined leather and lace dress is beyond amazing.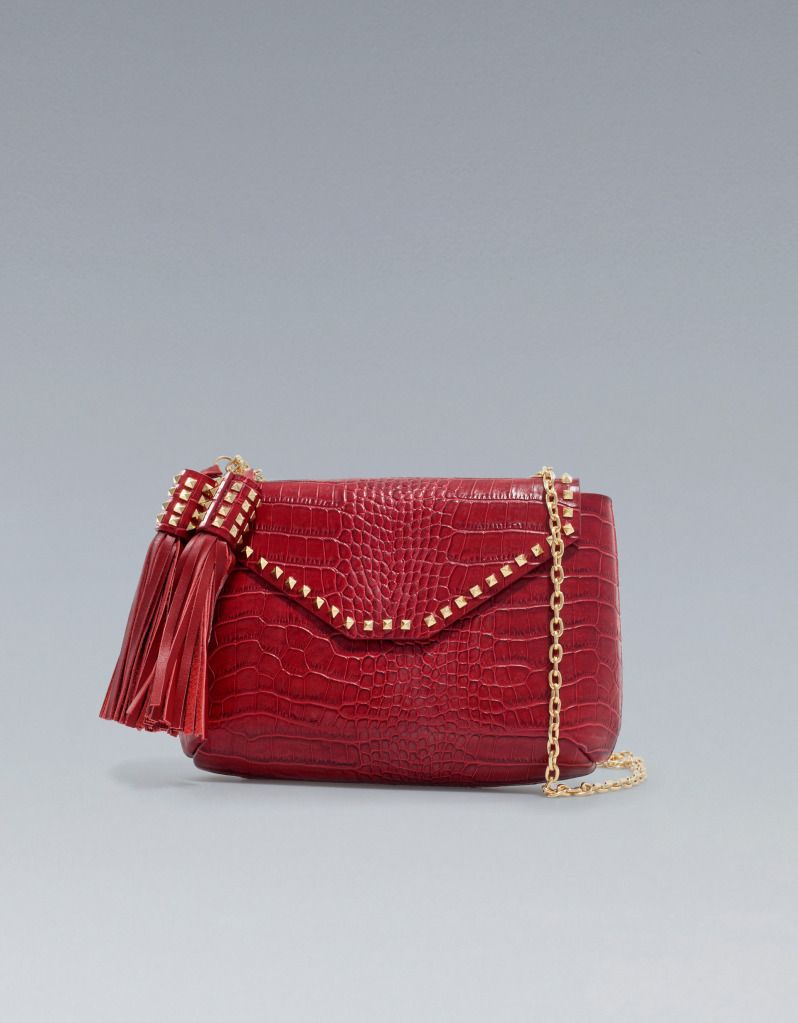 Coconut messenger bag with tassels, £59.99
Again, Topshop are churning out some great buys; I am loving this white shirt with embellished collar, it is the perfect undergarment for any of your knits or cool blazers. And I adore the fair isle hand warmers.
Gorgeous prints at ASOS this week, I don't know how I don't buy everything when I am looking for items for the High Street Hitlist. If only you knew how difficult it is for me….
Oasis
If there is one thing you should buy right now, it's a sequin skirt. I have seen some rather cool ladies wearing these sparkly skirts with a plain cotton shirt, a woolly jumper or a simple T-shirt. Don't forget a pair of kickass heels too! Such effortless chic.
I have been wearing an old pair of boyfriend jeans I own to death recently. Now I have found this lovely skinny pair from Mango which are a definite must-wear for Autumn. If you are more daring then buy the patterned pair of skinnies, they rock!
And the pretty full-length dress below? It's rather lovely, isn't it? I added this to the High Street Hitlist just in case any of you are attending a wedding or need a posh frock for a fancy event.
Urban Outfitters
My go-to store for when I need something which screams "super cool" for my wardrobe. Urban Outfitters never lets me down. Ever. The bomber jacket and boots are at the top of my shopping list.
Always on the lookout for a nice piece of statement jewellery and I spied this at Reiss. Next time you are near one of their stores do take a look at their jewellery range, you will be spoilt for choice.
Whistles
I know Sam will love this pleated skirt from Whistles, she has many in various different colours. Although I don't think she owns one in black, this one looks great with the cheetah print top.
There are many great buys to be had from here at the moment. If you have got great legs then show them off in one of these two cute dresses. Or if you are like me, go and buy the paisley print trousers.