A few weekends ago, we popped down to London for a weekend to celebrate my birthday. On the Saturday afternoon, we were walking aimlessly around Spitalfields and suddenly it started to rain. We saw Patisserie Valerie and thought let's go inside, have a cuppa and stay dry for a bit.
I had never ventured into a Patisserie Valerie before (yep where have I been?) and I was quickly salivating at the sight of all the delicious cakes; oh so pretty cakes! The only problem was, how on earth do I pick one? They all looked so nice.
I tucked into a citron tart which was washed down with a splendid pot of tea and I was happy, very happy. I have always enjoyed a good cake and this place was full of them. So, you can imagine my delight on returning home to discover Patisserie Valerie had opened a new store at the HighCross shopping centre in Leicester.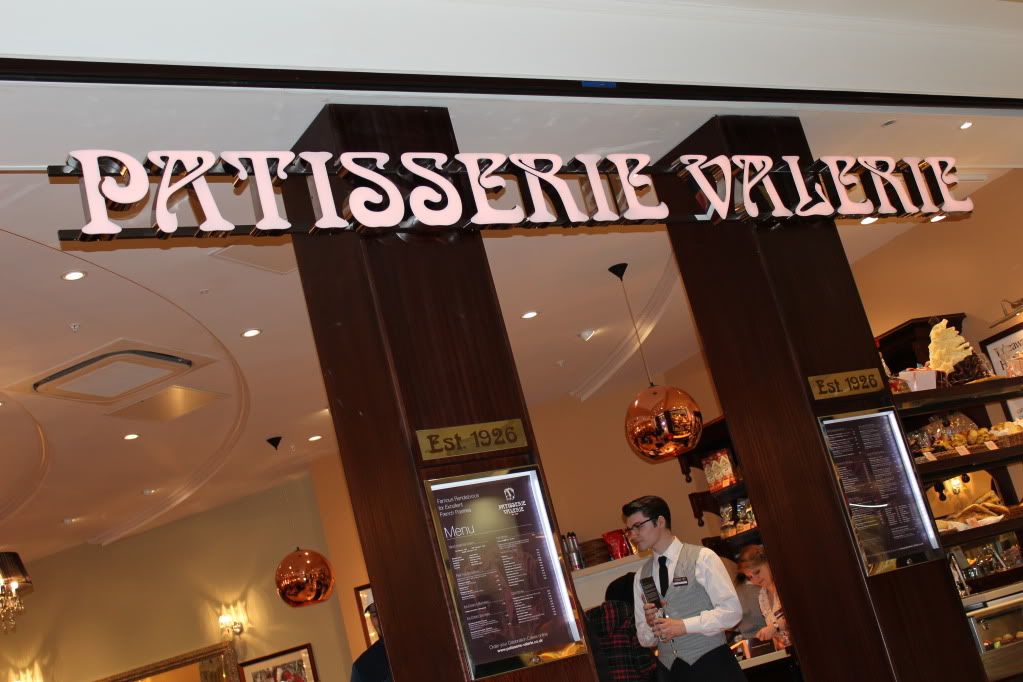 We popped along and were pleasantly surprised to see such a magnificent chandelier which we had the pleasure of sitting underneath whilst drooling over Patisserie Valerie's new Summer Menu.
Steve ordered a flatbread filled with roast chicken, streaky bacon, avocado, basil and pesto dressing which was extremely yummy; whilst I ordered a slice of Black Forest gateau!
And it tasted amazing. In fact, I pretty much inhaled it within seconds…..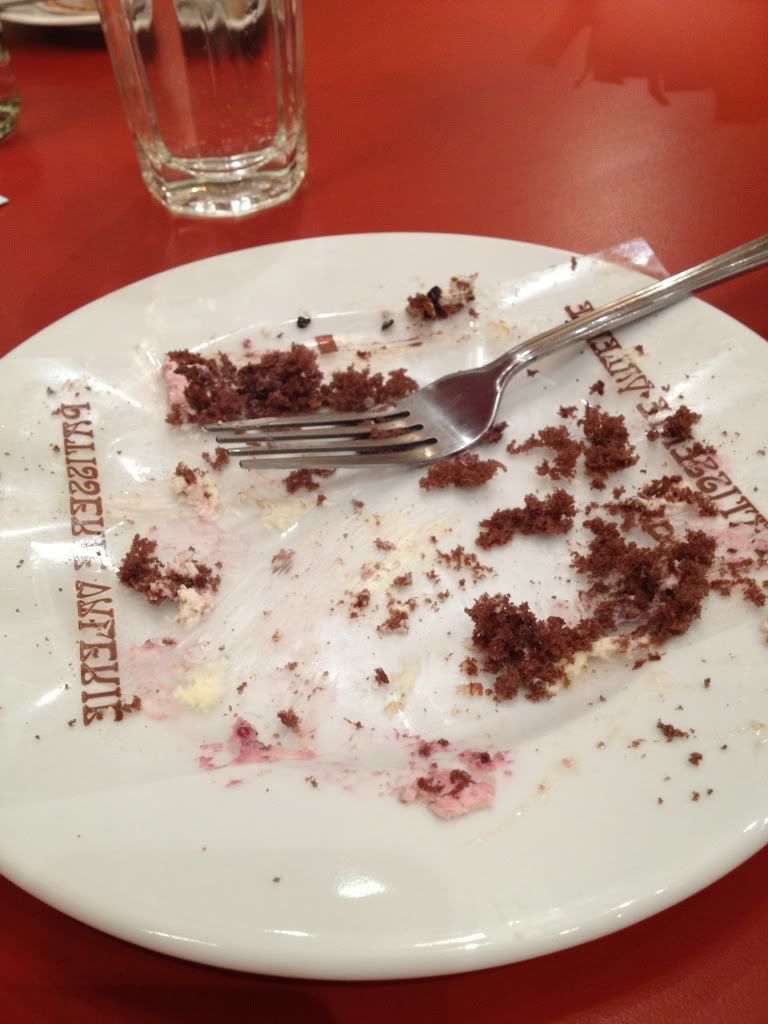 But I wasn't finished just yet...I spied something which sounded absolutely delicious on the menu - Raspberry Ripple Frappe. Now, this was utter heaven! In fact, I am craving it right now as I type…
For those of you who have never been to Patisserie Valerie, then please go, you will not be disappointed with the amazing choice of cakes, tarts and gateaux. Here's some pics of some of the mouthwatering desserts which are on offer:
And, if that is not enough, then why not take home a large cake for you to share with your family/friends. Or maybe not, just keep it ALL to yourself.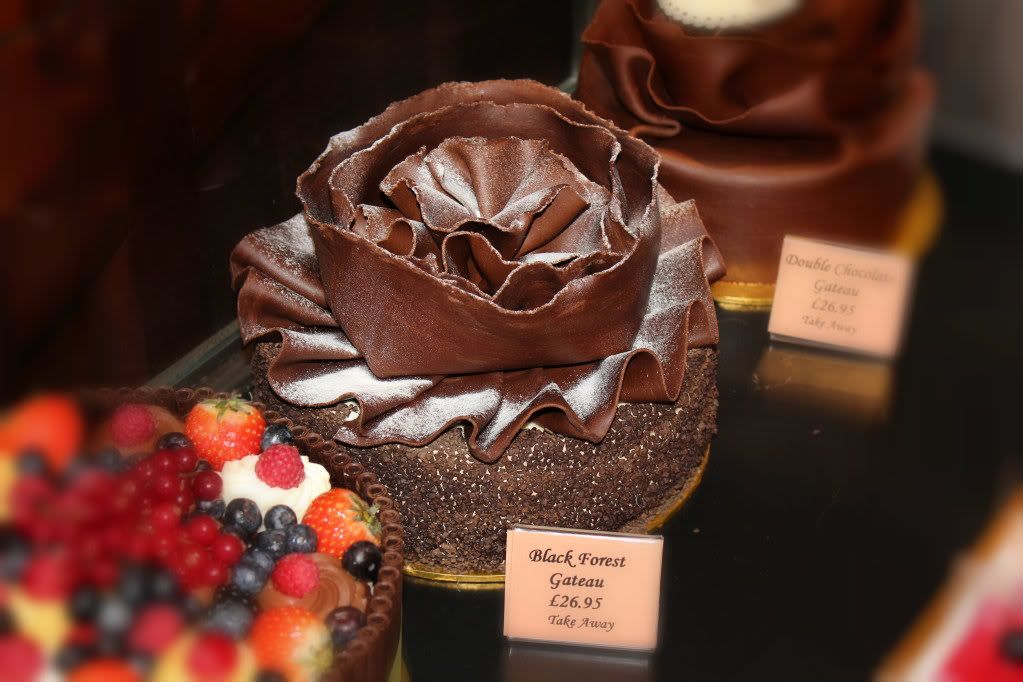 I spied these truffles on my way out of Patisserie Valerie, I really wanted to buy some but I was full to the brim. I shall be trying some on my next visit though.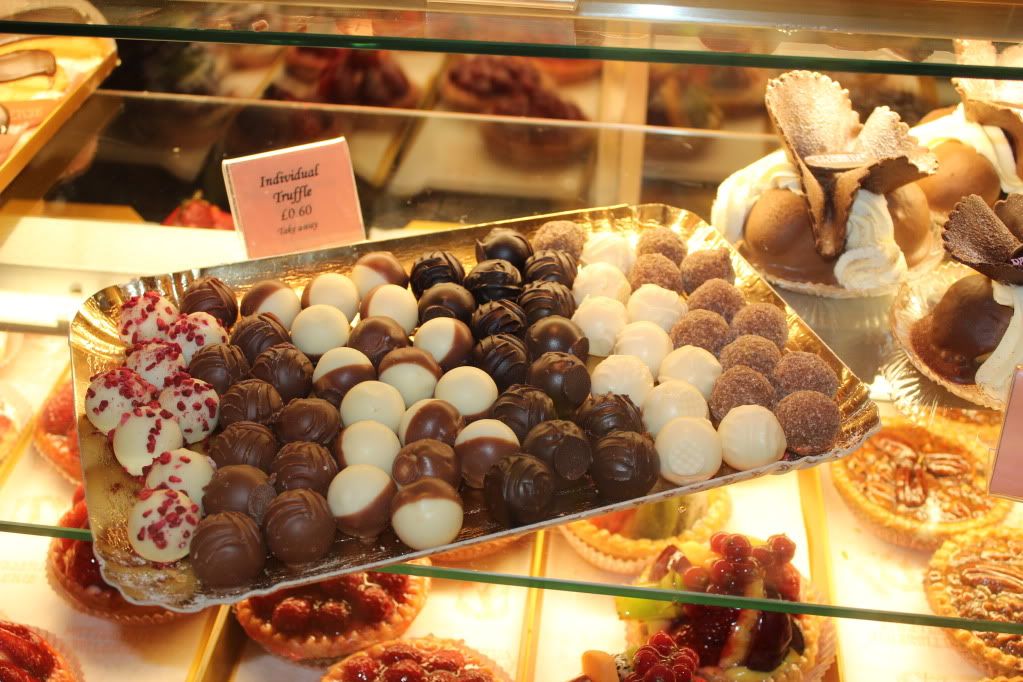 Right, I think I'm going to have to run to the shop to buy myself a Cadbury's Twirl to satisfy my chocolate cravings after eyeing up these gorgeous chocolate treats. It won't be long before I visit Patisserie Valerie again, I shall definitely be lunching here with the ladies next time we go shopping.
A huge thank you to Patisserie Valerie for allowing me to take photos whilst I was there.
Teresa x