One thing is for definite, neither Samantha or myself expected to receive a satchel. In fact, we were so gobsmacked Sam cried (pregnancy hormones) with sheer delight.
Then when Jess said we could have our satchels embossed as well - how ace! - I knew straightaway what I would be decorating my navy satchel with.
But, you can imagine my surprise when I was told I would be embossing it myself!
Me and machinery are not a good combination. I am so clumsy. I can break anything, much to other people's despair. My sisters used to hide their new toys from me on Christmas day because I would break them from being too heavy-handed. Buckaroo, Spirograph and Connect Four didn't stand a chance with me around. Whenever I walk into a department store displaying fine china and glassware I hold my breath and scuttle my way through for fear of breakages. Seriously, no joke, I can still hear my Dad shouting "It's always an accident with you, isn't it?"
So, when I was faced with the task of doing something like embossing a leather satchel I was rather nervous. Actually, Sam took quite a few photos of me at this point but I was pulling such a peculiar face I couldn't share them with you for fear of ridicule.
The rather talented Colin set the apparatus up for perfect positioning of the embossed letters and explained how I had to simply lift the lever and press quite hard until I heard it click. Well…...
Here goes…...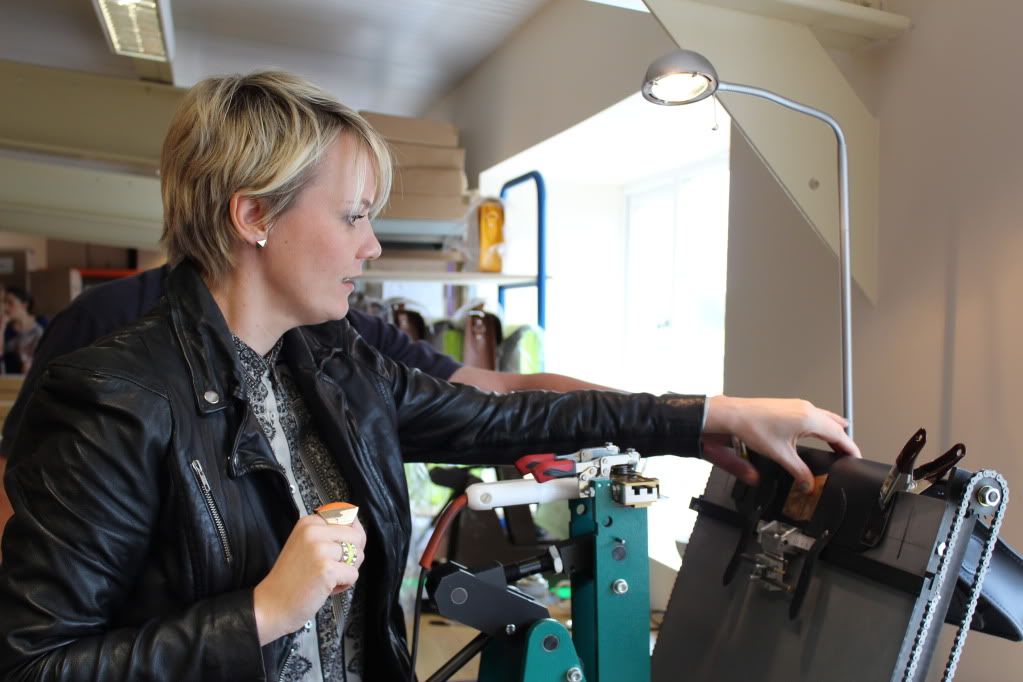 I pressed as hard as I could and I couldn't do it. My biceps just aint what they used to be!
Eventually, I had my initials embossed in gold on the flap of the satchel.
Then, it was Sam's turn…..
You can choose whether to have gold, silver or black embossed letters. Sam went for silver.
Love Sam's bag, she chose the gorgeous graphite glitter satchel.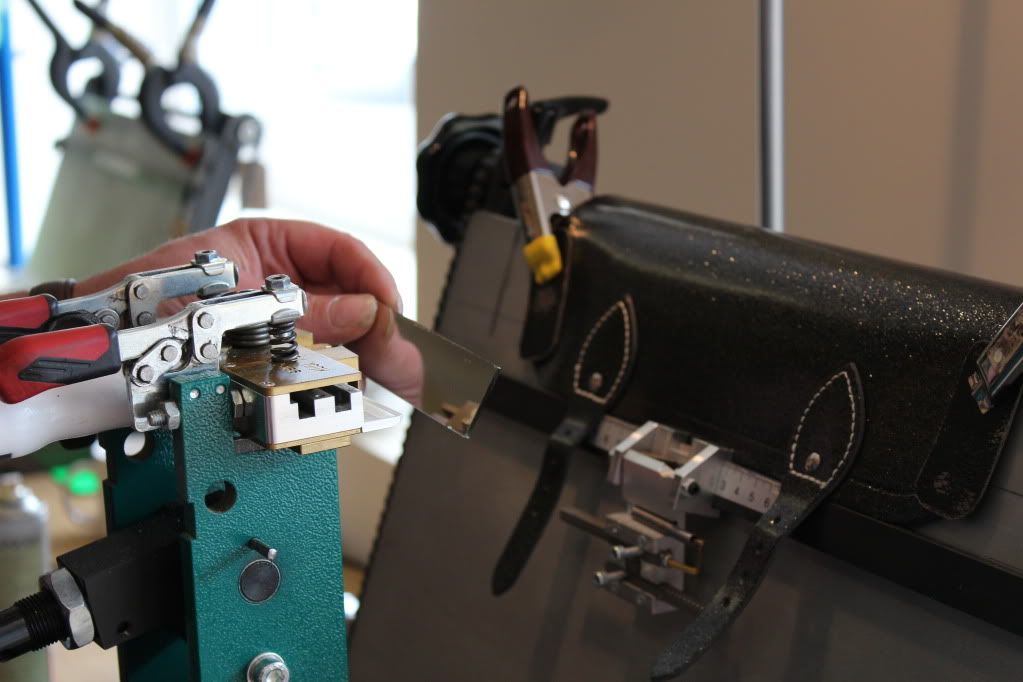 Unfortunately, I didn't get a photo of Sam embossing her satchel because I was laughing so much. For fear of looking like a wimp (like I had) she went full throttle and almost pushed the machine off the table.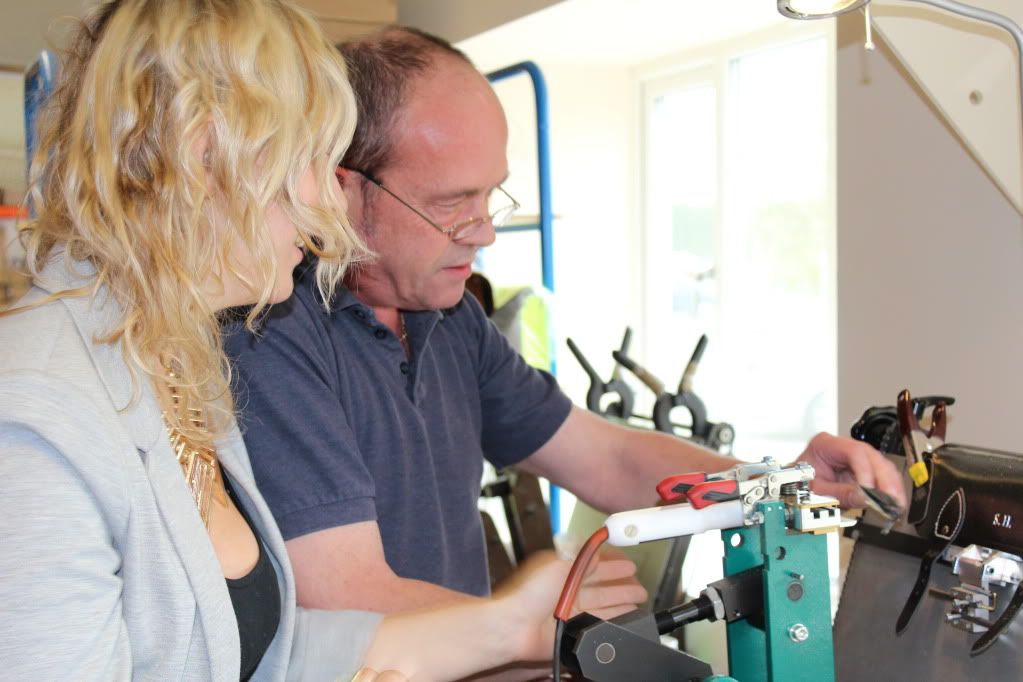 So cool!
Later on, we went back to collect our finished satchels. I am in love with mine and have been sharing pics of it on Instagram. Check out the strap!
We have only had our satchels for two weeks but we have received so many compliments about them. To find your nearest stockist or buy online then click on our link below:
Teresa and Sam x