I have been on the hunt for some bright necklaces to uplift some of my more muted outfits for quite some time, but nothing was
exactly
what I wanted until I saw what
SOME BEAUTIFUL PLACE
had to offer.
Some Beautiful Place
is a new and unique jewellery brand, rebelling against the mass produced. And I am so glad they are! A jewellery brand specialising in unique and limited edition pieces, they love fashion but don't believe in the mass produced, each piece they create is a rare breed.

All work is designed and made by hand in London. Carefully crafted using metals, satins, silks, fabrics and the odd bit of vintage apparel. The collection is regularly updated with new and exciting products, making it a place you'll want to keep going back to.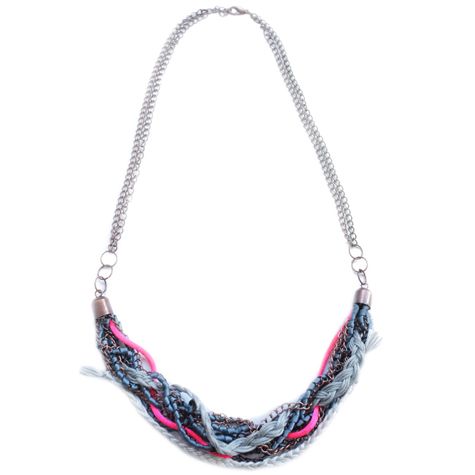 Brazilian Beauty, £32
A mixture of grey hues with a flash of neon pink helps to make up this piece. Satin ribbon has been woven through antiqued chains and surrounded by cotton plaits and of course that all important peak of neon.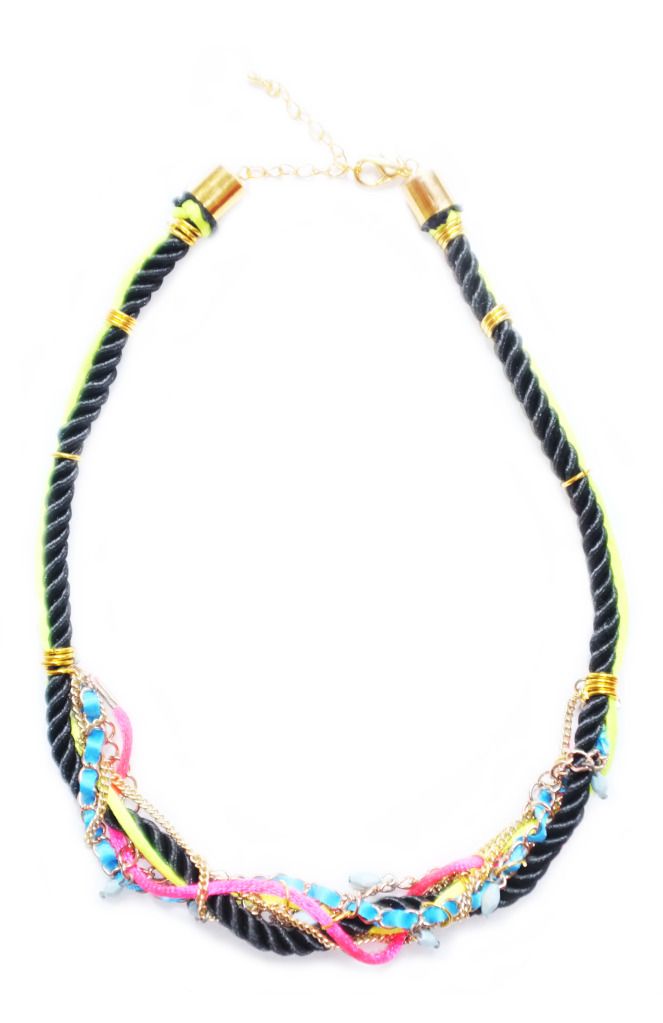 A Rio Riot, £34
Bright Bright Bright, be sure to standout with this piece. vibrant pinks yellows and blues come together to create a 'Rio Riot'.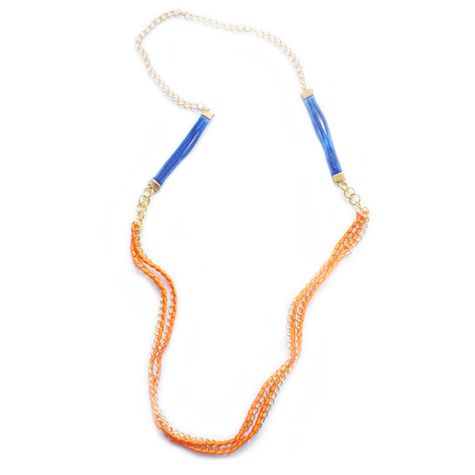 Seville Sunrise, £28
A tangerine dream-this long necklace combines deep blues with vibrant orange satin threads. All mixed together with golden chains. Designed to brighten even the dullest day.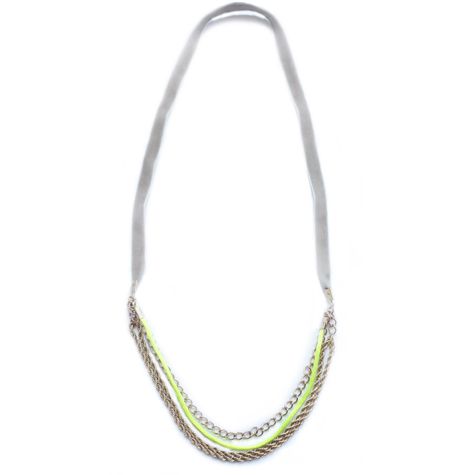 Mexican Madness, £26
Long grey velvet links together this delicate item with a mix of vintage and champagne chains and neon yellow threads. Perfect with a simple T-Shirt.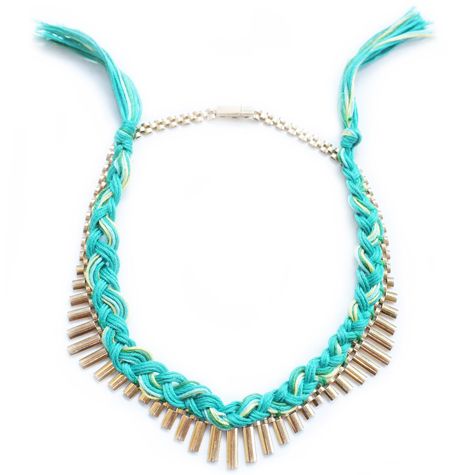 The Hamptons, £40
Add a bit of upmarket glamour to your life with 'The Hamptons'. This beautiful vintage necklace is combined with a chunky green cotton plait.
Cote D'Azure Cool, £40
A real stunner! This collar necklace is made up of satin threads, golden chains, vintage pearls and vintage studding. Designed to make people stop and stare.
So, which one floats your boat? I am head over heels with the Brazilian Beauty, closely followed by The Hamptons. Oh, but then I love the Mexican Madness one too and the Rio Riot. Actually I would be happy with any single one of them.
As far as I am concerned, nothing looks better than wearing a plain top with a flash of fluorescent coloured neck candy. It is definitely the finishing touch to looking pretty darn cool!
But don't stop here, get yourselves over to
SOME BEAUTIFUL PLACE
and see all the other designs and get even more confused as to which one you would like to buy
Teresa xx