Today I want to introduce you to a genius. An event styling and stationery genius. Mr James Roe is the owner of
Roeni
and his company is setting the standards so high that I honestly believe they are leaving other wedding companies for dust.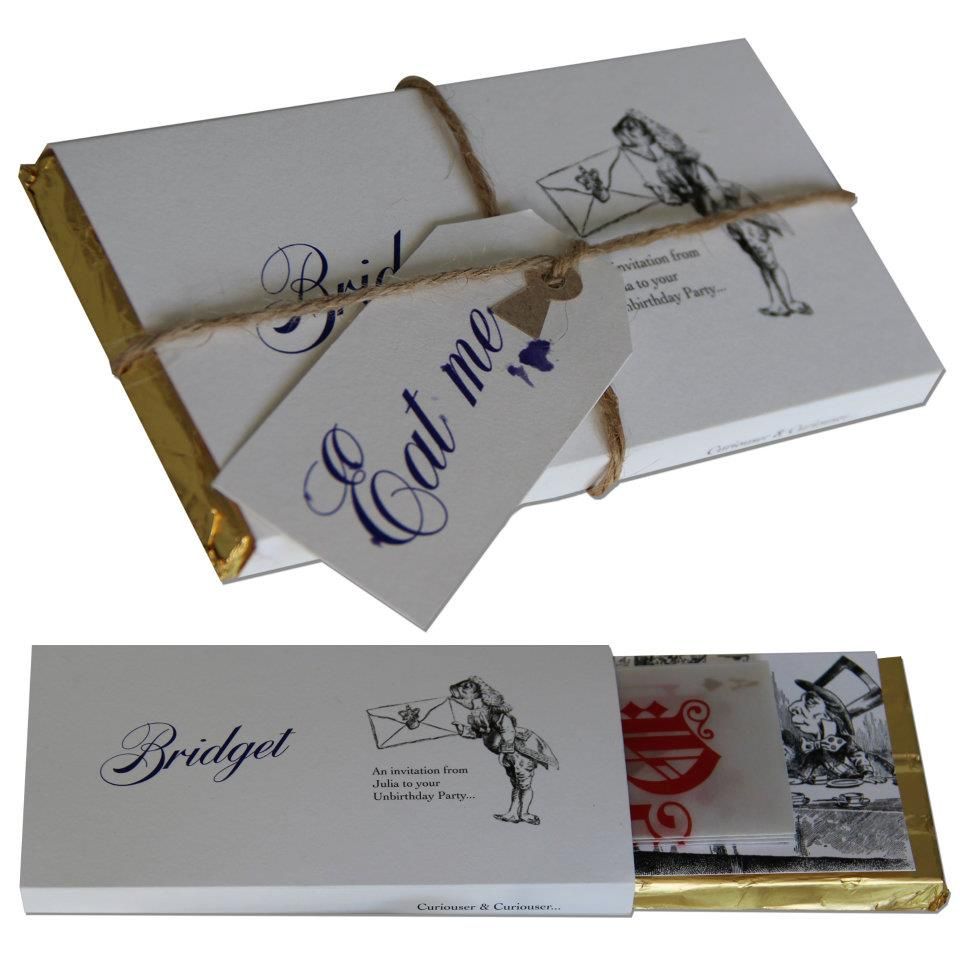 Mature, mysterious and surreal... This invitation features many elements from the Alice In Wonderland story. Like Alice, the recipient is invited to explore, eat, discover and unravel a curious invitation.
Original illustrations and excerpts sit within the event information. On the outside an 'eat me' tag with a keyhole, a sleeve that is removed to reveal the tea party, a deck of cards that spring out and a rich bar of dark chocolate sourced from a local chocolatier. The guest is left feeling curiouser and curiouser, something that Roeni was certain to continue during the event itself.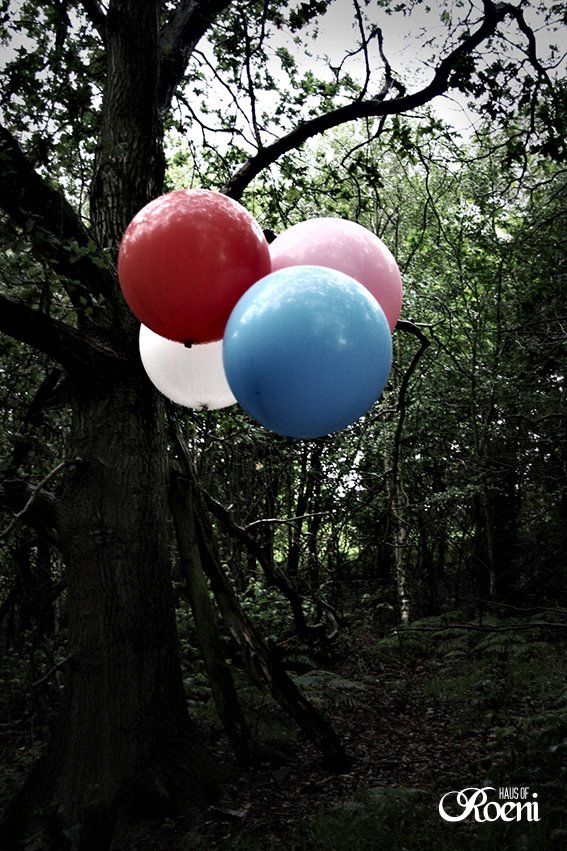 Huge balloons led the way up the woodland drive way to the event...
floating balloons greeted the guests...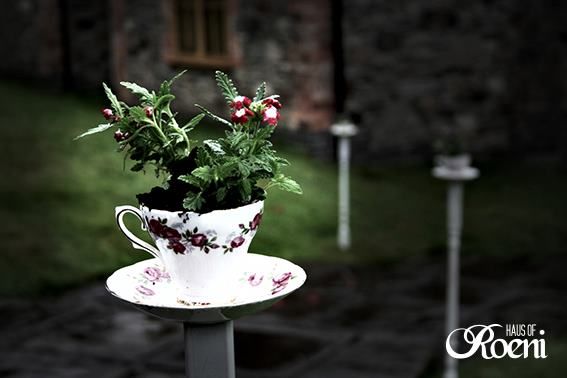 A staircase leading to the door, featured stair rods & cups and saucers planted with begonias